Home
Main content starts here, tab to start navigating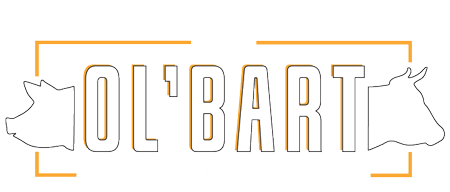 Slide 1 of 10
Slide 2 of 10
Slide 3 of 10
Slide 4 of 10
Slide 5 of 10
Slide 6 of 10
Slide 7 of 10
Slide 8 of 10
Slide 9 of 10
Slide 10 of 10
"A True, Post-Oak Texas BBQ with a Memphis twist"
Bringing some amazing BBQ and grill food near you, Ol' Bart at DiamondBear proudly serves North Little Rock! We take passion in cooking with quality, fresh ingredients to offer only amazing food to our customers. Our BBQ or from the Grill menu pairs nicely with all DiamondBear craft beer and our signature bar drinks, perfect for washing it all down while enjoying our nightly entertainment offerings! Come on down and check us out!
About Bart
Ol' Bart Southern Eats was created out of passion and necessity. When Bart started this journey he had lost his mother, his job, and thought he was going to lose his dog. It was as if his life was a true country song. Like most songs, Bart's path in life had a turning point. His turning point was an opportunity to cook for 50 outdoor professionals at a private hunting lodge in Arkansas. With that successful opportunity, he realized he had a true love for cooking, food, and fellowship.
Learn More
Catering and Special Events
Ol' Bart Southern Eats goes mobile with multiple catering options. We provide personalized planning, delicious food, authentic presentation, exceptional service, and seamless execution to help build the bonds between people and places to create memories that last a lifetime. We also offer a back private space that can seat up to 70 people, with bar, TV and more. Perfect for any work events, birthdays etc... Enquire now for me information!
Inquire Now
"One of the best places I've ever been. Great owner with fantastic food."
Come by and try some good food today!
Order Now